Even our opponents come to us for help. See what this former defense attorney has to say:
"As an attorney who has worked on cases against Tom and Alesia, when I needed to file for disability myself, I called them for help." —N.B.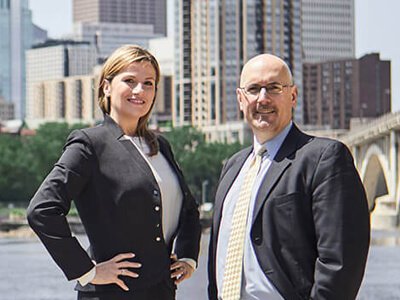 ---
The average worker in the United States rarely considers the possibility of becoming disabled, unless he or she happens to have a high-risk job or engage in extreme hobbies. As long as you stay relatively healthy, and avoid unnecessary risks, chances are that you will not need any long-term disability insurance, right?
As it turns out, for people 20 years of age today, 25 percent may become disabled prior to reaching retirement age. Most people tend to think of disability as the result of a catastrophic accident. However, disease is the leading source of disability, according to 2013 claim documents. Connective tissue and musculoskeletal disorders, which often lead to issues in hands, feet, and the neck, were most frequently reported; followed closely by cancer.
For most young people, the idea of contracting a disabling illness seems far-fetched, but realistically, it will happen to some. Becoming disabled, even temporarily, can often lead to unexpected unemployment. Work absences from long-term disability are almost three years on average, based on reporting from The Council for Disability Awareness.
Certain people may be able to live on savings for three years (or more), but most people cannot afford to be out of work for such a long time. Understanding this fact, long term disability insurance policies are designed to supplement lost income for an increased period of time.
Often, employers will provide long-term disability insurance to their employees, though it is also possible to purchase a policy on your own.
Fundamentals of Long Term Disability Insurance
Generally, when an individual cannot work due to a disabling circumstance, short term disability insurance begins to cover their wages. Usually, these policies last three to six months, after which long-term disability insurance begins coverage.
Long term disability insurance policies provide a percentage of your income, ranging between 50 or 70 percent in most cases. The coverage will last for the time stated in the policy, most to normal retirement age.
MINNEAPOLIS LONG TERM DISABILITY ATTORNEYS
If you have been surprised by a disability, don't wait to see what happens with your benefits. Contact Beedem Law today to discuss your unique situation and learn about your best options. Together, we can determine whether applying for long term disability benefits is in your best interests. In addition, we can guide you through the application process and use our decades of experience to advise you on any other precautions we see fit to protect you financially while your disability impacts your ability to work. Reach out today to schedule a free consultation.